---
Linkit Links :
Your Ad Here!
Free 10000 USDT Bonus
15000% Coin Income
8600% Crypto Instant
Spin Wheel to WIN!
Instant paying 5000%
25000% AFTER 20 Hours
Innovation Crypto iGaming!
Earn 100000% BTC Profit
65% Value Investing Hourly
7800% Per Hour Paying
Get Reward Up to 1 BTC
Faucet + Daily BTC Spin!
Faucet. Get Free Crypto
â'¿ Bitcoin Fortune Wheel â'¿
Brand New Faucet$$
$30 Real Cash FREE
400 Free SPINS
$10,000 Free TRY Now
Get FREE BTC and BNB!
Daily Grow BONUS!
EOS, ETH, BTC Faucet!
Great Faucet CLAIM!
20 FREE SPINS
Daily Spin Win 1 BTC
Free Coins. Join FREE!
Win 1 BTC Daily!
Mine Crypto FREE
Play Free Earn Euro
Amazing Faucet 20m.
$1 Signup BONUS
Hits at Sporkyspeed!
Unlimited Free Casino Play
Win $200 Each Hour
Earn Bitcoin Today
Free Instant Withdraw!
$300+ Free Cash
StartXchange!!
BestTrafficExchanges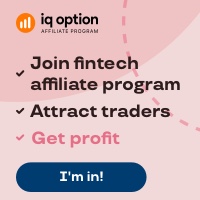 ---
---
---
Getpaidmail Referral Contest $200 Cash to WIN!

Referral Contests
GetPaidMail Monthly Referral Contest $200 to win!
09/01/2021 00:00 - 09/30/2021 23:59 / 1000000 members

Monthly Referral Contest!
Make the most ACTIVE referrals in the month to Win!
Referral must be active by click some Paid to Click ads to counts for the contest as referral for contest
Contest is updated each 24 hours
Click here to get your referral Links!


Username
Referrals
Prize
1.
abidali212
5
$50 Account Cash (make 250+ Refs and get $100 Bonus)
2.
idealplaza
4
$35 Account Cash
3.
sissississi
3
$15 Account Cash
4.
gabolas
2
For stats Only
5.
viggu
2
For stats Only
6.
rtgjeg
1
For stats Only
7.
micek
1
For stats Only
8.
samjibola1
1
For stats Only
9.
ladymouse
1
For stats Only
10.
meard
1
For stats Only
Back
2002-2003 GetPaidMail© All Rights Reserved

This site is part of the multimoneygroup.com our sites are: